This is a guest post written by Nancy Anderson. The views expressed in this post are entirely the author's own and may not reflect those of Freelance Copywriter's Blog. If you are interested in submitting a guest post, please get in touch with your ideas.
For many administrative professionals, writing is a crucial part of their job descriptions. The way you write communicates a great deal about your competence, skills, and professionalism. By following a few time-tested writing tips, you can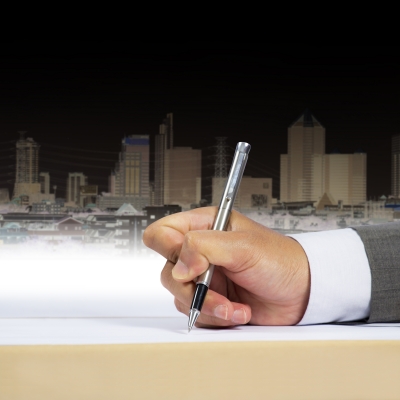 take your business writing to the next level.
During the course of a normal workday, most administrative professionals communicate with people from all aspects of the business. You might write emails to people who have little to no industry knowledge, draft reports for business insiders, or communicate with subject matter experts. When working on a range of professional communication types, one of the most important writing tips is to know your audience. As you write, consider what the readers already know and what they need to know. If your audience has little to no knowledge of your topic matter, avoid using jargon. If you are gearing a piece toward experts in the field, don't bother with basic information that adds unnecessary length. By considering the reader, you can make your writing clearer and more efficient.
No matter who you are writing to, it is crucial to have a goal in mind. People in administrative positions often handle multiple projects at once, so having a focus is important. Before you start, you should know what you want to accomplish. Whether you are writing an informal email or drafting a long report for a company executive, having a specific purpose can help you stay on track. One of the most helpful writing tips is to keep your communication as focused as possible. Every sentence in your document should relate to your goal; if it doesn't, take it out. Most professionals have multiple tasks competing for their attention; by getting straight to the point, you can increase the chance that the recipient will understand your message and take the necessary action.
As an administrative professional, you may need to communicate with a range of important clients, vendors, and outsourced employees. According to a recent article on professional writing tips, it is vital to consider the potential legal ramifications of everything you write in connection with your company. Even when you are writing informal emails, it is best to avoid anything that might place you, your company, or your clients in a compromising legal situation. To stay safe, avoid including opinions, statements about race, jokes, political commentary, gender bias, or religious assertions.
One of the easiest writing tips for administrative professionals to follow is to be clear. Cut out unnecessary words, replace long words with shorter ones where feasible, and be as brief as possible. This will help keep your readers' interest and let them know that you respect their time.
When it comes to business writing, simplicity, brevity, and focus are often the keys to powerful communication. By following tried-and-true writing tips, administrative professionals can cultivate a style that gets the job done efficiently and effectively.
About the author:
Nancy Anderson is the communities and article Editor for Beyond.com.  Nancy has 10 years' experience in the online job search business with Beyond.  Nancy's team produces dozens of articles every month for top internet sites.  Follow Nancy and the Beyond team on Twitter @BeyondJobs.