When you designed your website, what was at the forefront of your mind?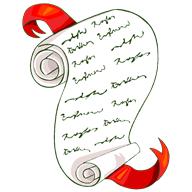 Was it your colour scheme, the graphics you used, the font or perhaps ensuring the latest 'must have' gizmos were present?
At any point in the process did you think about the visitors to your site?
Granted, your site has to reflect you and your business, but it also has to offer your visitors what they want.
Yup, sorry, it's all about THEM.
Your visitors' wish list
In an ideal world your website has to satisfy these 4 visitor wants:
1. Does it have what I want?
Although they probably found you through a Google search, so in theory your site should be offering what they searched for, have you made it obvious?
The minute they land on your site they have to be able to see that you are offering what they're looking for.
If your home page (because that's probably the first page they'll come to) is full of information about you – how wonderful you are, how long you've been trading, what colour your offices are decorated in – they will hit the back browser and disappear faster than a fast thing.
Instead, it should be all about THEM. Tell them how they'll benefit from what you're offering. Write your website copy in the second person to make it personal to them; keep the language simple and chatty to engage with them. In other words keep the focus firmly on THEM.
2. Are you trustworthy?
The Internet is a wonderful thing and has opened up all sorts of opportunities for businesses and customers that would otherwise have been closed to them. But because your business is 'virtual' and your customers can't walk into your offices or showroom for a chat, you must use your website to show you are a real company that they can trust.
How do you do that?
Well, a professional site with a good design, great information and clear content is a good start. Throw in an About Us page with substance (showing awards etc.) and testimonials that are attributed to real people to add weight to your reputation.
If you're mentioned in local newspapers or magazines, again link out to the articles or include a PDF that can be downloaded from your site.
All of these things show your credibility as a company.
3. What do you do?
There's nothing worse than landing on a website only to be bemused about what the company actually does.
Because first impressions count, make sure your design and images reflect your business activities to strengthen your message.
Your products and services should be clearly stated. Clear navigation should be able to effortlessly steer your visitors to the pages they need for more information. Again, the About Us page that we mentioned earlier should also outline what you can do for your customers.
4. Easy to contact
Making yourself easy to contact will also help the trust issue.
Having a contact form is all well and good, but if you want to be completely transparent make sure you also show your email, phone number and physical address. At least then they are reassured that you really do exist.
And make sure all that information is easy to find. Don't hide it away in the darkest recesses of your website so only the most skilled of surfers can find it.
Over to you
Have we missed anything?
What are your thoughts about what your visitors want?
Leave a comment below and let's see how many we can come up with.