The following guest post was written by Ben Holbrook for all you freelancers out there. The author's views are entirely his own and may not reflect the views of FreelanceCopywritersBlog.com. If you are interested in producing a Guest Post for this blog, please get in touch with your ideas.
5 Essential Business Travel Apps

For a more efficient working life
In the last few years, smart phones have made it easier than ever to work freelance and/or run a business from anywhere in the world. For those of you looking to maximise your time and energy, here are my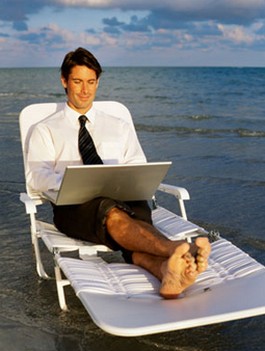 top 5.
FlightTrack
It's more important than ever when travelling on business to be aware of flight delays, gate changes and weather difficulties. FlightTrack gives you all this information and more. Check departure information and detailed satellite maps when your flight is in the air, and find the arrival gate and baggage claim number when you've landed.
TripIt
TripIt takes some of the strain out of managing your booking reference numbers by putting them all in one place. Input numbers for flight confirmations, hotel booking and car hire so that you don't have to carry around lots of bits of paper. Even better, the app will sync to your phone's calendar, notifying you of important events.
Packing Pro
The most important step of any business trip happens before leaving the house, and that's packing your bag. Packing Pro lets you plan what to take more efficiently than writing a list by hand. Choose from the vast inventory of items to compile your own list or select one of Packing Pro's sample templates and modify to suit. Alternatively, input trip details like the weather, number of people and length of stay, and Packing Pro will come up with a list for you.
TripLingo
No app is going to help you master a foreign language in a few hours, but TripLingo provides you with enough phrases to make a good impression. Choose how much time you want to spend learning a language, what you want to learn, and whether you want to be formal or informal. TripLingo will come up with what you need. The app is available in French, Spanish, Japanese and more.     
Picksie
After your business meeting, this recommendation app, Picksie, helps you find a spot to unwind with a latte or grab a bite to eat. It'll looks at your current location, date, search history and past preferences to make recommendations on things to do tailored to your needs. That can be a restaurant, film or event. It'll even look at the weather, so if it's raining it won't suggest an outdoor event. 
When Ben isn't working from the beach you'll find him writing reviews of the best London hotels for efficient business travel and meetings.