As a copywriter my job is to help you communicate more effectively with your customers through writing. But on top of that, I'm also here to offer advice and make suggestions about how to improve your marketing strategy.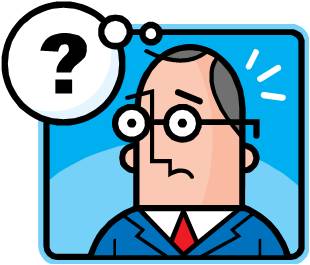 After spending many years perfecting my art and learning all about search engine optimisation of content and how to use different approaches to attract different audiences, you get a lot of experience and expertise for your money (as well as some stonkingly great copy).
So is there any occasion when hiring a copywriter isn't a good idea?
Well, let's look at it this way.
Below are 3 very good reasons why you should hire a copywriter (there are more than just these, but they give you the idea):
1. You want results, to project a professional image and instil trust in your readers  
Every piece of marketing you place 'out there' represents your company. Therefore, the quality of your writing will have a direct influence on the perception people have of your business.
Using a copywriter will mean your content will be professional, speak to your readers and show them the benefits of working with you and offer a professional image.
2. You're open to new ideas
The whole point about bringing in a professional copywriter on board is so that you can refresh and revitalise your marketing approach.
If you want to carry on in the same way, but simply can't be bothered to write it yourself anymore, hiring a copywriter probably isn't a great idea.
Part of their job is to look at your approach, understand why it's not working and then devising a new a way of 'speaking' to your customers.
3. You're not confident in your writing.
If you're not a confident written communicator it will come across in your marketing materials.
Even though we write practically everyday, it doesn't mean we are all experts in creating persuasive marketing copy.
The strongest business minds recognise their weaknesses and hire in the help of experts to strengthen those areas.
But, if you think you know better don't call in a copywriter. That would be like going to the doctors about an ailment only to tell them they have no idea what they're doing (despite the many years they've spent studying) and you'll go back to the good old fashioned home remedy your mum always used to give you.
For the relationship to be fruitful and for you to see results you have to trust your copywriter, acknowledge that they are an expert in their field and take their advice on board.
Remember, the copywriter isn't an expert in your business – that's you – but they are experts at what they do. They know how to structure content and how to use language to persuade and connect emotionally with your readers.