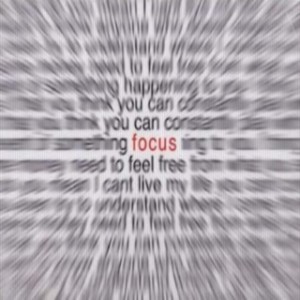 Before I begin I just wanted to make one thing clear – this series of articles won't make you an effective copywriter over night. To become an expert freelance copywriter takes time and practice (and a bit of natural talent).
OK, that's the disclaimer over and done with. Now for the first lesson…
Are you sitting comfortably? Then I'll begin. Copywriting, or sales writing, is worth its weigh in gold when done properly. If you have been reading my other blogs you would already have learned how to identify your reader, learned how to plan effectively, sell the benefits of your product and how to implement AIDA.
Now though, I want to take a look at the actual writing. The persuasiveness of your copywriting all comes down to your ability to convey a convincing tone of voice, your choice of words and your ability to produce punchy sentences.
In this blog I want to concentrate on staying focused.
Here is a list of what you must focus on when writing:
Not a long list so it should be easy to remember. Everything you write must mean something to your reader. Let me use a fishing analogy here – if your line of words is taut, your fish (reader) will remain hooked, let it go slack and they will swim off towards one of your competitors.
It all starts at the beginning
The most important part of your writing is the initial sentence – this is your opportunity to hook your reader:
Address them directly

Create empathy to get their attention

Talk to them
When you are writing, imagine you are holding a conversation with your reader. Engage them and keep their interest. If you don't you will run the risk of them gazing out of the window, seeing one of your competitors' posters and then they will be lost forever. So keep in interesting and avoid clichés.
Next time, I will address the brevity vs long copy debate.
This series of posts was inspired by the writing of Andy Maslen, and his book 'Write to Sell' (Chapter 11).