Exciting times!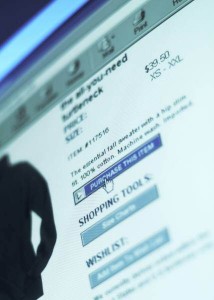 You've decided your business needs a new website, so it's time to start planning and budgeting. For many companies, their website shopping list is a bit like this one…
Find a great web designer
Get a photographer on board for some arty shots
Think about keywords
Come up with a colour scheme
Think of some cool graphics
But there's something missing, something very important – what about the words?
Nine times out of ten, website copy is overlooked. After all, it's not that important – anyone can throw a bit of text together…can't they?
Why web content should be at the top of your list
Why do I need a copywriter? I know my business better than they do.
There's no denying that, but copywriters don't profess to know your business better than you because they're not experts in your business. But they are experts in creating copy that sells.
If you're still not convinced about the importance of your website copy, think of it this way.
[You'll need your imagination for this bit.]
Your website is your online showroom.
The design, colour scheme, photos and graphics are your shop fittings – what makes it look inviting.
The copywriting is your sales team patrolling the shop floor, ready to help your customers.
Now, if you write your own copy it tends to be focused on your business, the features of your products and contains lots of 'we'. That is the equivalent of your sales team huddled together, chatting about what they did last night while your potential customers mill around, get bored and head for the door.
When your copy is written by a professional copywriter it is focused on your customers, their needs and highlights the benefits of your products and services. That is the equivalent of a sales team that:
Greets your customers as they come through the door
Offers advice about which product/service that would suit their particular needs
Counters any buying objections they may have
Closes the sale
I know which sales team I'd rather have.
Make your website work
If you don't make your website copy a priority and get it written professionally, the chances are your website won't perform.
It won't attract visitors, it won't inspire them to do business with you, it won't answer their questions – basically, it won't sell.
By understanding the power of words and investing in good professionally written content, you'll create a website that:
Attracts visitors
Answers their questions
Convinces them to buy
Closes the sale
It's a no brainer.