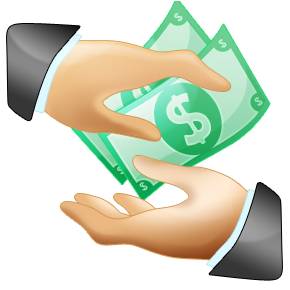 One of the main barriers preventing businesses from getting stuck into social media is that they don't believe you can actually sell using it.
Other than the time issue, many people don't utilise social media because… 'Why do I want to know what someone had for lunch?' Yes, people do talk about sandwich preference, but that is all part of building relationships and allowing people to get to know you.
And those that do dabble give up after just a week or two because they aren't seeing results. Well, first off it takes time for your social media activities to bear fruit. And, if you're just using Twitter or Facebook to bombard people with lame sales messages, you're not going to have any success because you're just turning people off you and your business in their droves.
You see, although it is possible to sell just about anything through social media, it's not somewhere people hang out who are looking to buy a particular product. They are there to see what people are saying, or looking for information to a particular problem they have, or an expert to give them a helping hand.
How to get results
As more and more people become 'comfortable' with social media, they are increasingly turning to it to find out information. And that's where you come in.
So, if you are going to make the most of this golden opportunity to reach out to a whole new marketplace, you need to have a strategy in place.
1. Test
The only way you are going to find the right approach is by testing.
Which method produces the most engagement?
Once you've discovered what works for you, stick to it, but continue to monitor your results.
2. Target
If you want to use social media you have to ensure you are targeting the right people. Use keywords within your tweets and updates and hash tags.
So, make sure you know who your audience is and what's important to them.
3. Trust
People will only buy from you once they trust you.
How do you get them to trust you?
Giving away great information, engaging with them and making your content easy to share will help to build trust.
4. Engage
Social media isn't a one way street. If you want people to like you and trust you, you have to engage with them. Ask them questions, post a poll on your Facebook page, do a question and answer session and ask for feedback.
All of these activities will make you more accessible to them. And if you're accessible, you'll be seen as approachable – a business they would want to buy from.
5. Call to action
Of course, once you have their trust and engagement you have to ask them to do something – don't assume they will automatically buy.
Direct them to your website, make them aware of your offers, or ask them to sign up for your newsletter. Whatever it is, make sure it's clear.
So, can you really sell anything through social media?
Yes, you can if you get your approach right.
Over to you
What successes have you had with social media?
As a copywriter I've gained several new clients through Twitter – leave a comment below and share your experiences.