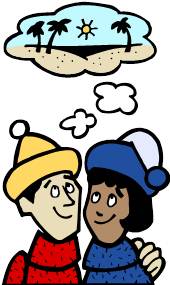 In a departure from my usual copywriting and marketing posts, I wanted to spend a bit of time talking about how to achieve your goals – whatever they may be.
For many people, they know where they want to go, but feel it's too difficult to get there and so don't bother.
But for others, the desire to achieve their goals is so strong they make them happen.
So, which one are you?
Setting goals
The key to personal development is to set goals, but you must ensure they are achievable.
For example, if I decided that by this time next year I would be a multi-millionaire, although it would be very nice, it is also unlikely to happen.
Why?
Well, unless I won the lottery, it would be highly unlikely to achieve that level of success in such a short space of time.
But, if I came up with something a bit more manageable…
To illustrate this, last year life began for me (yup, I hit 40). I've never bought a brand new car and have always wanted to go into a showroom and order the exact car and specification I wanted. So, I decided that my business goal in the run up to my birthday was to earn enough money to be able to buy my car.
It was hard work, and at times I didn't think I was going to manage it, but, on my birthday, I went to the Mini showroom and picked up the keys to my new Cooper S.
Now, goals don't have to be cars. They can be anything from securing 10 new clients to taking a luxury holiday – whatever you want. But having something to focus on like that will help you get to where you want to be.
Achieving your dreams
When we're kids, we all have dreams of what we want to be when we grow up.
Few of us actually realise them, but they never go away.
I always wanted to be an author and, although being a copywriter I write for a living, it's not quite as the fiction writer I'd envisaged.
But, after clearing my office ready for its make-over, I came across a manuscript I'd written a few years ago.
It had just been sitting on a shelf gathering dust.
Several years ago I'd sent it to a few publishers and although I came close once or twice, I didn't manage to find anyone to take it.
But it seemed such as waste seeing it sitting there. That's when I decided it was time it saw the light of day.
So now, if you pop over to Amazon you can buy my debut novel, Mackerel Skies, for your Kindle.
Who knows – it could be my first step towards realising that childhood dream.
Over to you
You should never ignore your dreams and goals. Regardless of whether they are business orientated or a personal dream, you should always hang on to them and work towards them.
What about you?
Do you have any burning desires you've kept hidden?
Share them with us and who knows, you might just find someone to help you make your dreams come true.
Sally Ormond, Copywriter who still dreams of being an author.