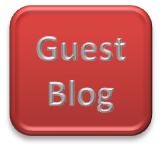 This article was written by Daniela Baker, a small business blogger at CreditDonkey, a credit card deals website. She helps entrepreneurs compare small business credit cards to find rewards right for their business. 
The author's views are entirely his own and may not reflect the views of FreelanceCopywritersBlog.com. If you are interested in producing a Guest Post for this blog, please get in touch with your ideas.
When was the last time you went to a corporate website, other than your own? OK, now when was the last time you went on Facebook or Twitter?
Yeah, this is the reason why some people are asking whether social media is killing off company websites!
According to blogger, public speaker, and social media strategist Jeff Bullas, company Facebook pages seem to be absorbing corporate website traffic.
For example, he cites three companies that have both a booming Facebook presence and developed corporate websites: Coca Cola, Starbucks, and Oreo. A quick check this morning revealed that Coca-Cola boasts 36.6 million Facebook fans, Starbucks has 26.6 million, and Oreo has 23.7 million. They're doing well, right?
Except Bullas noted that Coca-Cola's corporate site traffic dropped by over 40% last year, Starbucks' site traffic reached a plateau, and Nabisco's traffic plummeted from 1.2 million hits each month to just 321,000 per month in a year. The social media strategist pointed to a Webtrends study showing that 68% of Fortune 100 websites have been experiencing negative growth, with a 24% decrease, on average, in unique visitors.
Even back in 2009, blogger and Internet media entrepreneur Adam Ostrow pointed out how common it was becoming to see business cards which included Twitter usernames instead of domain names and ad campaigns that included URLs to Facebook pages.
But is this death, or just specialization?
It's important to note that neither Bullas nor Ostrow are predicting the death of company websites. Rather, the rise of social media seems to be taking them in a different direction.
Bullas, for example, argues in favor of integrating and optimizing content for different websites, such as Twitter, Facebook, and YouTube. That way, consumers can be more engaged all around.
He suggests using social media pages to send traffic to your corporate site by offering links on your company's social media profile pages. For corporate blogs, include a sample of the start of the latest blog post in your company's Facebook status or tweet, then include a link to the article. Make a Facebook or MySpace contest that requires users to track down information on your website, then announce you'll publish the winners on your corporate website. Use social media to link your fans or followers to on-site coupons and use e-mail marketing, too.
That way, social media sites can help interested visitors find your corporate site instead of being a replacement for it.
Need help figuring out how to make your company website and social media communications play well together?
If this is all leaving you confused, consider hiring a social media consultant to help. With so many experts participating in the social media trend today, this task has never been easier.
Many major freelancing websites, such as Elance, even allow you to pay remote workers using your credit card. Business credit cards can be particularly helpful when using this strategy. Using a business credit card allows you to earn rewards that go toward your bottom line, access a steady source of cash to help you through dry periods, and establish business credibility.
Look for a social media strategist that's familiar with many different social networks, has good feedback from past clients, can show you their own social media presence, understands new technology, plans ahead, and has a professional attitude.
Social media presence + corporate website = better communication with consumers.
In short, your brand's social media page may take some attention away from your corporate site, but that doesn't mean that you have to choose one or the other. With a little effort, you can make them work together for best results.
Think of it this way: your brand's social media page can hand out flyers while your corporate website hosts the party.