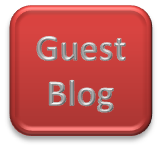 This article was supplied by Printed.com, suppliers of unbeatable quality digital leaflet printing, and a shortlisted company for this year's industry leading Print Week Environmental Company of the Year 2011 award.
The author's views are entirely his own and may not reflect the views of FreelanceCopywritersBlog.com. If you are interested in producing a Guest Post for this blog, please get in touch with your ideas.
Leaflets are a great way to drum up some business, assuming the content is up to scratch. However, writing effective copy for your leaflets is quite a skill.
Leaflets are an excellent way of targeting a particular area or demographic with details of your business, and flyer printing is a cheap and simple process thanks to advances in digital printing. However, simply putting together a leaflet and sending it out isn't enough. Your content has to sparkle in order to grab the attention of your readers and raise it above the level of the dozens of other leaflets they will encounter on a regular basis.
Before you start…
To begin with, there are two general principles you should remember. One is that attention to detail is really important. When you have finished writing your leaflet copy, check it, re-check it and check it again. Then get someone else to read your leaflet. Printing thousands of substandard flyers isn't going to do you any favours, as spelling and grammatical mistakes make you look lazy – and if you can't be bothered to proofread a flyer, why should the customer have any confidence that you will pay them the attention they need? The other principle is not to over-stuff your leaflet with too much information or extraneous text. Readers don't want to plough through any more than they have to.
1. Grab the attention
Flyer printing is an excellent way to access new customers, but you need to engage them straight away. Don't leave your best material for the end of the leaflet. You need to grab their attention in the opening words – since these are all that many people will read. Most customers will take just a few seconds to assess your leaflet, before deciding to keep it or throw it away. In addition, if your leaflet is displayed alongside others in a rack, the first third or so is all that casual onlookers will see. You need something to make them pick it up. Have a look at other leaflets to see which achieve this and which fail. Images are sometimes good, and digital printing means you can include colour pictures at a relatively low cost. Nevertheless, make sure they add to rather than distract from your leaflet's message.
2. Draw them in
Having gained your potential customer's attention, you need to prompt them to consider your business or service further. A good way to do this is to ask a question that has particular relevance for them, and then offer the solution. Readers don't want or need to know all about your business; what they want to know is what it can do for them. All the detail in the world won't help you to make a sale or gain a client if they can't see how it relates to their needs. So, put yourself in a potential customer's position and write your leaflet copy accordingly.
3. End with a prompt
Finally, make sure you end your leaflet with a 'call to action' – a little encouragement to your audience to take the next step and get in touch, visit or find out more. Needless to say, make sure that they have all the information they need to do this, whether it's directions and a map, a website or phone number. (Make sure that you are going to be able to deal with people who get in touch that way – there's no point including a phone number on your flyer if you don't have staff around to answer the calls.)
The call to action restates the reason they might want to find out more, and tells them how they can do it: 'To cut your heating bills by 30 percent, phone us on…' Don't just give them the information they need in the flyer and expect them to make the leap to contacting you. Including this one extra sentence can result in a far more effective leaflet campaign.