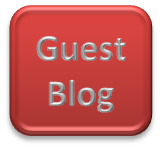 Aidan Hijleh is a freelance copywriter and serves as the Non-Profit Partnership Liaison for Benchmark Email. Aidan advocates free email marketing services to assist with the flourishing of grassroots organizations.
The author's views are entirely his own and may not reflect the views of FreelanceCopywritersBlog.com. If you are interested in producing a Guest Post for this blog, please get in touch with your ideas.
A number of industries have moved their business operations to the internet, but some are migrating slower than others. One vertical that is still tethered to offline world is the contracting  industry. In fact, research shows that only a mere 33% of professionals in this industry even have their own website. Although some are surviving just fine with their offline efforts, many others are missing out on opportunities that could potentially take them to the next level. In this article, we will explain why free email marketing is such a great place to start for a contractor looking to emerge online and improve business performance.
Requires No Investment
For many contractors, the one factor standing in the way of creating a presence online is the cost associated with internet marketing ventures. Whether it is social media promotions or paid search advertising campaigns, creating a presence in the internet space can be a costly endeavor. Even email services generally require a budget, despite being cheaper than other methods. The thing with free email marketing is that it requires no budget at all, which makes it a fine choice for cash strapped professionals in all fields. If you are a contractor, a free service will give you the freedom to invest the budget in other crucial areas of the business.
Tools to Accelerate Business Growth
The tools that typically accompany free email marketing solutions can be of great help to a contractor trying to improve business performance. In fact, it is very possible to get your hands on the same features other businesses pay for on a monthly basis. Some of the features you find in a free package may include sign-up boxes to place on your website and build your mailing list, HTML editors and templates for formatting and designing your campaigns, and comprehensive reports for tracking your results. These features and others are ideal for the contractor looking for an effective way to stay in touch with their clients and grow in the process.
A Marketing Solution You Can Count On
Some professionals avoid email marketing like the plague, instantly associating it with the dreaded practice known as spam. They believe that utilizing this technique will alienate clients and ruin their reputation. It is this line of thinking that causes many of them to remain stuck in the loop of mediocrity. Although spam complaints can and do occur, free email marketing can provide you with a highly reliable infrastructure from which to conduct your business. The platform is there to back you up. All that is asked of you is following the best to practices in order to keep the complaints to the bare minimum.
When it comes to free and paid offerings, the free option is usually of substantially lesser quality. As you can see, that is not always the case where email marketing is concerned. In fact, it could be the perfect solution for the savvy contractor looking to gain a competitive edge.
http://www.benchmarkemail.com/FreeEdition