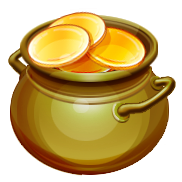 Testimonials are a very powerful marketing tool.
They instantly show potential customers what you are like, how you work, how trustworthy you are and how your customers perceive you.
And that's why it's so important to ask your customers for testimonials.
But a simple "thank you, we were happy with the service you gave" doesn't really tell you anything. The best testimonials have substance to them. So how do you make sure you get what you need?
Asking the right questions
 The easiest way to ensure you get what you need is by asking them to answer specific questions in your email request.
Outline that their feedback is vital to help you and your company continue to improve and that you would be grateful if they would take the time to answer a few questions. Of course, you should also make them aware that their responses may be used as testimonials on your website and marketing materials.
So what do you ask?
Well, how about:
What made you decide to choose [company name]? Was there anything that made them stand out above their competitors?
What did you need from [company name]?
Did you have any concerns about choosing [company name]?
How did they help you with your challenge?
Were there any specific features of the service that you particularly enjoyed/found useful?
Would you recommend [company name] and why?
Would you like to add anything else?
By asking specific questions like this you will gain detailed testimonials that give potential customers a great picture of what you are like as a company.
 When should you ask for a testimonial?
 If at all possible, you should ask for testimonials from every client. Of course, for many companies that's just not practical.
You should aim to ask for as many you can and, if you offer a range of products and services, try and get them for different aspects of your business to give a rounded picture.
Regularly updating testimonials on your website will not only help you show off your credentials, it will also help you add fresh content.
Remember, a good testimonial is worth its weight in gold so make sure you ask for them regularly and ask specific questions to really make them work for you.
Sally Ormond, freelance copywriter, blogger and social media addict