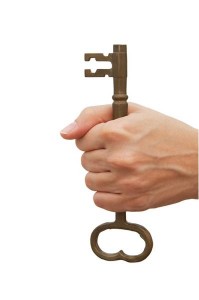 I have been a copywriter for a while now and many of the projects I am commission to carry out involve search engine optimisation.
That's hardly surprising considering the importance of online marketing to today's businesses.
People's attitudes to online search are changing. Companies are now recognising that if they want to open up their businesses to new markets they have got to get to grips with SEO and keyword identification.
Keyword research
Most people 'get' keyword research these days.
They understand that the words they have to target are the ones their customers are searching for. That list might include the particular product that they sell or their geographical location etc.
Usually the list of keywords I am given are pretty relevant – they cover the products/services and will drive targeted traffic to their website.
But the problems start when it comes to allotting keywords to the copy – how many should each web page target?
Common misconceptions
When investing in SEO most people want to maximise their ROI and use SEO to get found for every keyword or phrase they can think of.
For a start, initially, that's not practical. Over time as they build links and relevant content, they will see rankings for most of their keywords (the level of their ranking will depend on the competitiveness of the term they are targeting). But from the outset, SEO takes time and the early results will be found with the least competitive words.
The second problem is that many people view their website as their Home Page. By that I mean they want to load their Home Page with all their keywords.
So, for example, if they sell silver jewellery, their keyword list may look something like:
Silver jewellery
Silver jewellery suppliers Suffolk
Silver jewellery gifts
Gifts in silver
Silver necklace
Silver bracelet
You get the idea.
Now, to try and include all of those words on one page is complete madness because the resultant text won't encourage anyone to buy.
Using keywords the right way
For starters you must remember there is more than one page to your website. Plus, Google and the other search engines also recognise this as each page is indexed individually. Therefore you should be targeting different keywords on different pages. The keywords should also be reflected in your navigation and page titles.
With regards to the number of keywords per page, you should only look to target 2 (3 max) primary keywords. You can of course incorporate long tail keywords (i.e. your primary keywords plus modifiers) but trying to target more than 2 can create unwieldy text.
The main point of your website copy is that it should be relevant, interesting and compelling. The traffic your keywords attract must be drawn in by your text and encouraged to buy – otherwise what's the point?
By researching your keywords, using them to structure your website and then target each page for different keywords will maximise your chances of SEO success.