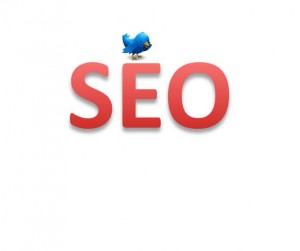 Can Twitter really help with your SEO?
That's the question answered by Wasim Ismail on searchenginejournal.com.
The web is becoming more and more social. Social media is becoming a major part of business marketing strategies and is not just the latest 'thing' for teenagers. The search engines recognise their importance and are constantly finding ways to integrate social and search results.
Why?
Because social media is the voice of internet users and can no longer be ignored.
Of all the social media platforms out there, Twitter is probably the most popular micro blogging platform (that is until the next big thing comes along).
Due to its vast size, Twitter really does have the potential to help your SEO activities as your tweets can help build your online brand and reputation.
In his post, 10 Tips to Improve Your SEO Using Twitter, Wasim shows how you can utilise your Twitter account and tweets to enhance your SEO activities on line. This is a must for any Twitters out there looking to make the most of their social media activities.
So grab a coffee and have a read – it could be the most productive 10 minutes of your day.