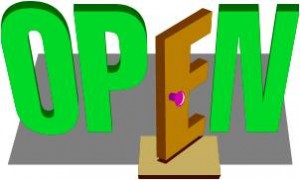 If your business is new to email marketing working out how to get people to open your emails can be a real headache.
Mind you, you don't even have to be a newcomer to email marketing to feel the frustration.
The problem is the success of your email all comes down to the recipient, the type of day they are having and the amount of time they have.
Little wonder then why it can seem an up hill struggle to get your emails opened and read.
Improve your email open rates
This is a short list of 5 very simple things you can do to give your email open rate a boost. Some of them may seem obvious but I think it helps every now and then to restate what many people over look.
1. When?
The day on which you send your mail will have a big effect on whether it's opened or not.
Generally speaking Mondays and Fridays are not good days. On a Monday most people are wading through emails that weren't cleared the week before, came in over the weekend or they just haven't gotten into gear yet.
Fridays are bad because people are winding down for the weekend and they don't have time to read your email.
So, in general, the best days to send are Tuesday, Wednesday or Thursday.
2. Subject line
Subject lines are difficult to write. Not only do they have to grab attention and make the recipient want to open your email, they also have to avoid spam filters.
Including things like 'discounted offer' or 'free product' or 'free trial' will get attention but you must test them to make sure they don't trip any spam filters.
Another good way of drawing attention to your email is by using your brand name – especially if it's one the recipient will instantly recognise.
3. How often?
When's too much or too little?
Getting the frequency right is vital. As a general rule, once a month is ideal. If you bombard your readers with several emails a week they'll soon get fed up and unsubscribe.
Equally if you send them only once every 6 months or so (or at random intervals) they may forget they'd subscribed in the first place and delete it.
4. List
Your list – who you email to – is vital which is why it's always best to build your own rather than buy one in.
If someone has signed up for your emails there's a pretty good chance they want to hear from you. if you buy in  a list you are 'cold emailing' and they'll probably end up being deleted.
5. Ask
Sending out emails willy-nilly is fine if you just want to fill them with stuff you want to say. But what about what your reader what's to hear?
Every so often its good practice to ask them what they want to see so you can be sure the information you are passing to them is what they want to read.
Email marketing is great if you get it right but it takes time to perfect.
Sally Ormond – freelance copywriter