A beginner's guide to social media interaction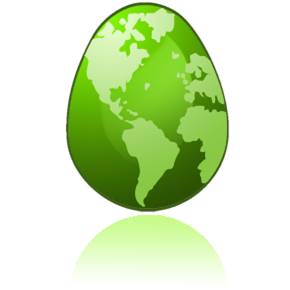 Social media – does it strike fear into your heart?
Do you suddenly experience hot flushes when someone asks if you're on Twitter or Facebook?
Do you have the blankest of all blank moments when it comes to starting your blog?
You're not alone. Those that 'get' social media make it look effortless and will wow you with their success stories. Those that don't 'get' social media will tell you it's a complete waste of time.
One of the biggest hurdles a social media newbie will experience is working out what they're going to say, when they're going to say it, and how to interact with other people.
I have put together a few tips to help you on your way and to demystify some aspects of social media.
How should I look on social media?
Once you've set you account up, you should upload your avatar.  Some people upload company logos, others don't upload anything and just use one of the platform's generic images.
First off, use a photo of yourself and not your company logo, especially if you're a sole trader. People like to know who they are interacting with. If your company is a partnership or larger organisation, try adding a photo of the person that tweets on your Twitter home page.
Use a good photo (not something that's grainy or hard to make out), and a recent one. That way you'll avoid the embarrassing moment when you meet face to face and you're unrecognisable.
How do I follow people?
As you know Twitter is a social media platform where you gather 'followers'.
If you want to control who follows you, you can protect your tweets so people have to 'apply' to follow you. The only problem with that is that you come across as being very secretive and unapproachable and therefore may actually put people off interacting with you.
One thing I'm often asked is what if you don't want someone following you? Well you can block them if you want but the main thing to remember is that you don't have to follow them back if you don't want to.
The most important thing about Twitter is that you follow people you want to follow and that you interact with your followers. Very few people will check out who's following you first before they decide whether they want to or not. A following decision is usually based on:
Who you are?
What you have to say?
Are in an industry relevant to them?
Are your tweets interesting?
One of the great things about Twitter is that it makes people accessible – people you wouldn't normally have contact with. But don't worry if not everyone follows you back. Celebrities for example don't always return your follow.
As for whether it's the done thing to follow your competition, why not? They'll follow you and you can learn a lot about them from their tweets. Most people enjoy interacting with people in the same industry. As a freelance copywriter I follow a number of fellow scribes and enjoy interacting with them, exchanging stories and tips for best practice.
What should I say?
The first thing to remember is that social media channels are social – they're not paid for advertising space which you can constantly promote your business through. If you do, you'll become very lonely very quickly because people will get fed up with your constant spam.
Comment on other people's tweets/posts/blogs and promote them to others if you find them interesting.  If someone shares your content by retweeting, thank them but don't retweet their praise and then thank them – that's bad form.
If you want to retweet something (or blog about someone else's work), make sure you credit the original source. Also if someone does retweet your content, comment on your blog or post something on your Facebook page, thank them.
What else do I need to know?
When inserting links in your blogs, tweets or Facebook updates, make sure you always disclose whether they are affiliate links, or a link that you'll benefit from in some way – be honest.
In the same way, if you're writing about a client or using them within a case study etc., make sure you mention them and link back to them.
I get the interaction stuff now, but how can I promote my business too?
Blatant and constant self-promotion will be frowned upon, but that's not to say you can't promote your business.
Giving great information and sharing with others will show you as someone who is knowledgeable, approachable and an all round good egg.
If you have special offers you want to promote, tweet about them but not constantly.  And balance your own promotional tweets with plugs for other people.
Plus if you want to encourage people to retweet your stuff, make sure you leave room for them to do so. Tweeting something that's 139 characters long doesn't make retweeting very easy.
The final aspect I want to cover is the use of direct tweets and direct messages on Facebook. Promotions made this way are really annoying because you are targeting people specifically – it's a bit like having a doormat full of junk mail all day long.
Go forth and socialise
If you're not already on social media, do it. It's not scary, it doesn't have to take over your life and it can be great fun and a great source of new business too.
Using Facebook (I'm at freelance copywriting) and Twitter (@sallyormond) have been great for my business and they can be for yours too.
Feel free to follow me and ask for any pointers, I'll be happy to help you get to grips with the wonderful world that is social media.