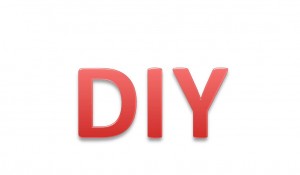 Why is it that everyone else seems to totally 'get' social media?
Are you beginning to feel left out of a world that is passing you by?
Yes, there are loads of workshops and courses you can go on, but do you really have time to do them? Not everyone can take time out of their hectic schedules to try and get to grips with the likes of Twitter, Facebook, blogging etc.
But there is another way.
Using YouTube to improve your social media skills
We all know YouTube contains millions of videos on all sorts of subjects, but have you ever considered it for social media training?
Chris Brogan has written a post about this very subject and has even inserted a few videos to show you what's available.
You can check it out here – Improve your social media efforts.
Using video tutorials like these are a great way to hone your skills. Plus…
You don't have to leave the office
It won't cost you a fortune
You can learn at your own pace and at a time that suits you
You can concentrate on the areas which you are interested in
So why not have a search though YouTube and see what you can find. It might be a bit of a DIY approach to learning social media but its flexibility will enable you to learn the skills you need at a time that's convenient to you.