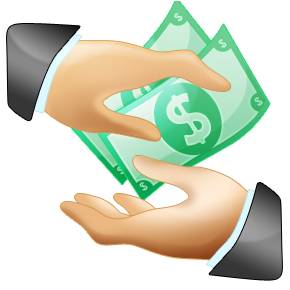 The one great thing about internet marketing is that it offers numerous channels through which you can interact with customers and prospective customers.
Never before have you, your brand and your company been so exposed which is why how you present yourself online is so important.
The advent of social media means there are more ways to communicate than ever before. Once upon a time if someone wanted to speak to you, they had to pick up the phone. But now they can send a tweet, post on Facebook, comment on your blog or use one of the many internet forums.
There are many ways you can enhance your online reputation, but here are three simple steps you can take to make sure your company is always seen in a good light.
1. Thank you
'Thank you' simple but powerful.  When someone retweets you, comments on your blog or sends a new referral your way, make sure you thank them. It doesn't take a lot of effort and will show you as someone genuine; someone they'd want to do business with.
It also pays to keep an eye on the web in general to see what people are saying about you. I use socialmention.com to keep track of what people are saying about me or my business. The alerts are simple to set up and can offer a great insight into how you are perceived as a brand online.
Again, should you receive any positive feedback or mentions, remember to make contact and say thank you.
2. Blog
Running a blog is a great way to add value to your business relationships. Through your posts you can provide information and tips to make your customers' lives easier.
But however well written your blogs are if they are not covering topics people want to read about they will be ignored. For example if you are a holiday company don't write about your special offers, instead write about the countries you go to, their cultures, their sights, their people – something that will inspire your reader to take a trip there to experience it for themselves.
As a freelance copywriter I use this blog to talk not only about copywriting but also about general marketing issues, social media, email marketing etc.; all topics that business owners find useful.
3. Benefits
Whenever writing about your products you must write about their benefits to your customers, but never lose sight of the fact that most people will buy from you because of who you are.
From my own experience, I will only buy from someone if I like them as a person. Why should I give someone my hard earned cash if they come across as arrogant or disinterested?
People will always buy from people so make sure you use your online marketing to connect with them. If your message resonates with them they are more likely to trust you; and with trust comes cash.
When wrapped up in marketing your business it can be easy to lose sight of what really matters – your customers. You're so busy trying to come up with new blog ideas you forget that your customers still want that personal touch. Just because they can't see you or shake your hand doesn't mean they want to deal with a faceless company.
Go that step further and show your human side online.