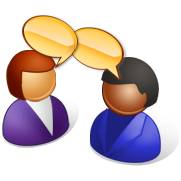 If you want to join the army of business bloggers out there, you probably have a very pressing question on your mind:
"How do I get started?"
There are a number of things you have to think about before diving in.
For starters, why do you want to blog? If your answer is because everyone else is doing it, forget it.
If you are going to blog you must have a reason for doing so – to position yourself as an expert, to improve your customers' experience, to help build links etc.
Socialmediaexaminer.com offers a great post outlining The 5 Pillars of Business Blogging Success. It shows that successful blogging is a lot more than just throwing random posts out into cyber space.
You must:
Plan – why are you doing it? What do you want to get from it? Make sure you pay attention to your keywords. Have you defined your target audience?
Have great content – your posts should be interesting. The language you use should be accessible to all. Pay attention to your headings. Don't be overly self-promotional.
Design – a great blog is more than just content. Think about how it looks, the functions it will have and what tools you'll use to spread the word.
Marketing – oh yes, you'll have to market it if you want it to be successful.
Engage – if you don't engage with your audience, they won't read.
There's a lot to think about, isn't there? Why not grab a coffee and have a read, it will help you decide whether you should be blogging or not. And if the answer is 'yes', how to get started