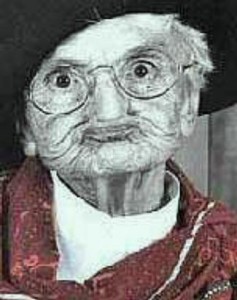 Email marketing can be an incredibly effective way of communicating with your customers and prospective customers.
When someone initially opts-in to your marketing list they wait in eager anticipation for your first email to land in their inbox. They continue to welcome your communications with open arms until, one day, the honeymoon period is over.
As time progresses you realise that your emails aren't being opened as often (or at all); your messages are now unloved, unopened and unwanted.
What do you do?
Panic?
Send flowers?
Nope. When this happens it's time to take action.
What to do when you get email marketing list fatigue
1. Look at your frequency
When they originally opted-in, you would have made it clear how often they would hear from you.  Are you now sending emails more frequently?
If so, begin to scale back. There are only so many times people will want to see you in their inbox. Don't be that nosy neighbour who's always popping in – you know, the one you hide from under the kitchen table so they think you're out.
2. Gone stale
Take a look at your past few emails. Are you covering the same type of information? Is their layout and content becoming too predictable? If so you may find that the perceived value of your emails has dwindled so it could be time to rethink your strategy.
3. Incoming!
Don't bombard your readers. If you are launching new products or offers, stagger them. It's never a good idea to announce 4 or 5 within the same month. Firstly people won't want that number of emails from you and secondly, they'll get confused.
4. What's your subject line?
Have you gotten sloppy with your subject lines?
These hold the key to people opening your emails so if they are no longer appealing, your emails won't get opened. Perhaps it's time to have a rethink about your subject line approach (or call in a copywriter to help you generate fresh and appealing content).
5. No one's home
We all, from time to time, change our email addresses.
If one of your recipients hasn't engaged with your mailings (i.e. they haven't opened it) for 6 months or more, send out a 'reengagement' email – something that forces an action if they want to remain on your list.
If you don't hear anything it's safe to say that either:
The email address is no longer active, or
They no longer want to receive your emails
So it may be time to remove them from your list.
6. Spam
When was the last time you checked your emails against spam filters?
It could well be that something is triggering your recipients spam filters so your emails aren't even reaching their in box.
If you want your email marketing to continue to be successful, regular list maintenance is essential to ensure that:
Your readers are happy with their content
All email addresses are active
You are avoiding spam triggers
Your subject lines are being effective