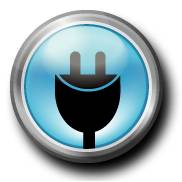 If you use WordPress as your blogging platform you probably are already familiar with the All In One SEO Pack Plugin.
It's a handy little tool to help you boost your blog posts' SEO capabilities.
The only problem with it is that, although you may have already downloaded it into your blog, you probably haven't really got to grips with using it.
It's a bit like paying for yoru gym membership but never going – you're not going to get fit. If you have it but don't use it, your posts and blog may not be optimised to their maximum potential.
To help you out I found this post on seohosting.com which looks at What you can do with the all in one SEO pack plugin for WordPress?
It's well worth a read and could help you blog better and smarter.