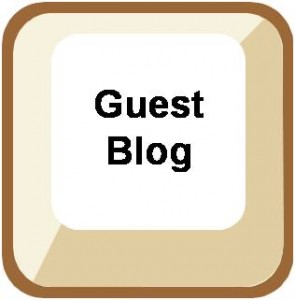 Today's guest post was contributed by James Adams, a writer with CartridgeSave covering the latest releases of Canon supplies.
The author's views are entirely his own and may not reflect the views of FreelanceCopywritersBlog.com. If you are interested in producing a Guest Post for this blog, please get in touch with your ideas.

5 Tips for Writing Effective Copy for Products
If you're running an ecommerce store, then you know that there are two main pillars to your success: get relevant traffic to your store, and then convert that traffic into sales. One of the best ways to do both is to learn how to write not just good sales copy for your products, but sales copy that compels prospects to buy. Ideally, you would like to have compelling sales copy that encourages people to buy, but which is also search engine optimized so that it sends more traffic your way. Let's take a closer look at 5 tips for writing effective copy for products of any kind.
1. Focus on Benefits
As you browse different ecommerce sites, you will notice that some sites emphasize the benefits of the product, while other sites might merely list all of the features. In all likelihood, the site that emphasizes benefits is making more sales. People don't purchase a product because they are impressed by the list of features: They want to know what those features will do for them. They want a product that satisfies some of their needs and wants, or they want a product that will better satisfy a frustration that they are currently experiencing. If you are selling a pair of boots, for example, you might want to let the customer know that it has double Teflon-sealed soles. However, there is a good chance that your potential customer doesn't even know what Teflon is, so it would be much better to tell him that the double Teflon-sealed sole will keep his feet dry even if he gets caught in a rainstorm or steps into a puddle.
2. Know the Audience
When you list the benefits of a product, it is important to know who your target audience is. If you are selling a cell phone, there will be a world of difference between what a teenager and what a business man is looking for. A teenager may want to send text messages to his friends, watch YouTube videos, and play video games. A business man wants a phone that will handle multiple email accounts, allow him to take notes at meetings, and allow him to manage his stock portfolio. Even if a single phone is more than capable at handling all of these tasks, you will want to emphasize a different set of benefits depending on which demographic most often shops in your ecommerce store.
3. Describe Your Prospect Using the Product in the Future
If you can get the prospect imagining himself using the product, then you are halfway to the sale. If you think to all of your own purchases both online and offline, you will realize that you never bought a product unless you could picture yourself using it in the future. It's an essential part of the human decision making process. You can help your potential customer get there by describing him in a scenario of your own making. If he couldn't picture himself using the product before, he definitely can now.
4. Weave in Your Keywords
Once you've written your sales copy, it is time to work in some keyword phrases so that you can get some additional traffic from the major search engines like Bing, Google, and Yahoo. Excellent sales copy is important, but if no one sees it, then you aren't going to achieve any sales. However, you should incorporate your keyword phrases in such a way that they don't distract from your copy. If it sounds stilted, then you should take a few of the keywords out. It's a good idea to write your copy without the keywords in mind, and then to go back and add them in later. If your sales copy is pretty long, then you can target several keywords. However, if it is only 60 or 70 words long, then you should probably just focus on one keyword phrase.
5. Always Test and Track
It's a good idea to always have two different versions of sales copy for each product that you sell. You can use various tracking software, including free software provided by Google, to alternate between the two versions of your sales pages and to track the results. After tracking for a month, you can keep the version of copy that converts better and construct a new one to test against it. By doing this, your product conversion will continuously improve, and you will become continuously better at writing copy. You shouldn't worry too much if you don't get it right the first time.
Writing great sales copy can be a tough skill to learn. In fact, it is one of the most valuable skills in all of sales and marketing. If you have mastered it, then you should be able to sell nearly anything. Despite its difficulty, there are a few proven techniques that you can incorporate into your product copy.