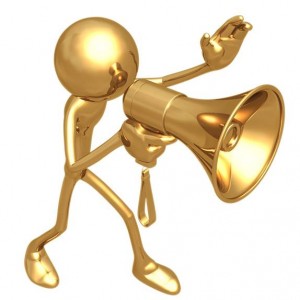 When you enter the world of blogging as a newbie its terminology can seem rather daunting.
Tweeting     –         SEO        –         HTML    –         Plugins
The best advice I can give anyone who's looking to start a blog is to be yourself.
By all means take a look around the internet to see what other bloggers are doing, but at the end of the day, your blog is a reflection of you. It is your vehicle through which you can voice your opinions, give reviews and share information with others.
So how can you move from novice to expert blogger?
Here are 4 simple things to remember which will help you make that transition.
1. Be unique
As I mentioned earlier there's nothing wrong with looking at other blogs for inspiration, but don't try to copy or conform to the prevalent style in your industry.
You are an individual. You have your own dress style, your own sense of humour, you wear your hair the way you like it and you go to the places you want to go to. So transfer that individuality to your blog.
When starting out you'll probably read dozens of articles about how to get started. Most of the information will be relevant and useful, but remember to use that as a guide only and be yourself.
2. Reliable
When you start to blog and build up a readership, make sure you stick to your blogging frequency. If you post on a Monday, Wednesday and Friday your readers will grow to expect new posts on those days from you. So make sure you don't disappoint.
If your readers take the time to leave a comment on your blog (that's not spam) respond to it. Even if it's a 'thank you for your comment' generating that type of conversation is what blogging is all about.
3. Think
If you want to engage with your readership make your posts personal. That doesn't mean to say you have to write about what you did last night or what you ate for breakfast. On the contrary, make sure your personality comes through your writing. Include your opinions; relate topics to situations you have been in.
Resist the urge to post in haste. If someone has wound you up or done something you feel strongly about don't quickly write a caustic post. Always think about what you've written before you hit publish.
4. Attractive
Although it's the content on your blog that will keep your readers coming back for more, it also has to look attractive.
There are numerous free templates out there so make sure you find one that suits you. Keep it simple and unfussy – less is most definitely more.
Blogging is a great way to engage with people, voice your opinions and share information. Doing it regularly will help you quickly learn some of the technical stuff. But don't think you won't be able to cope with it. Most blog platforms are simple to use.
I've been blogging for 3 or 4 years. It has helped me develop as a writer, put me in touch with some amazing people and it's proven to be a valuable part of my search engine optimisation strategy for my business as a copywriter.
It has never been easier to get your voice published so make the most of it – start your blog today and before you know it, you'll be an expert.