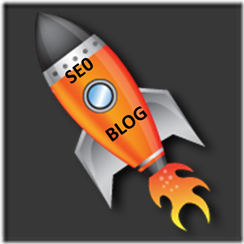 Blogging is a fantastic way of generating traffic on the web.
But blogging without a plan is rather like rowing without a paddle – you're not going anywhere.
I'm sure you have utilised the power of search engine optimisation for your main 'sales' website, but are you using it on your blog too?
Many bloggers overlook this vital aspect of blogging. Generating great content regularly is all well and good, but if you're not getting it in front of the right people, why bother?
Blogging SEO
So how do you go about SEO when blogging? For your main website you have optimised copy, optimised H1 tags, optimised title tags etc. But the content on your blog will be changing continuously, so can you maintain SEO?
It basically comes down to three elements – keywords, back links and images. So let's look at each one in turn.
Keywords
Just as you did for the web copy on your main website, you need to research your keywords when you write blog posts. If you have a subject you want to write about, take a look at one of the free tools (such as Google's) to find the associated words that can be used within your text to enhance your SEO.
Make sure you use your main keywords within the post's heading and sub headings. As you write your post, don't get hung up with the number of times you use your keywords, instead write naturally. Don't just use your main keywords over and over; add in modifiers too – e.g. rather than stiffing your copy with copywriter, intersperse it with phrases like – website copywriter, SEO copywriter, brochure copywriter, marketing copywriter etc.
Back links
Attracting back links to your blog will help your rankings. Therefore the more people you can bring to your blog through your SEO efforts the better.
Generating interesting copy that your audience wants to read will encourage others to link to you. And, the 'better' the site that links to you, the more authority you will be seen to have.
One way (unreciprocated) links are the best ones to have as they are seen as more valuable by the search engines than reciprocated links. These should be generated over time by offering great content. Don't be tempted to sign up to offerings that promise thousands of links over night – your links should be quality, genuine links. And that takes time, but, in the long run, will produce great results for you.
Images
The use of images in your blog posts will attract readers. Including eye-catching, intriguing images will lure readers to you. Although the image itself won't help your SEO, the image tag will.
This is often overlooked by people. Use your keywords in those tags but make sure they have some relevance to the picture.
Why am I telling you this?
These three simple enhancements to your blogging will help you generate more interest and a greater number of readers. Plus, when you write your blog posts, by adding hypertext keyword links back to your main site, you'll drive more traffic to your main site. And more traffic means more sales.
Blogging is one of the most powerful social media techniques you can use in your internet marketing strategy. But you must be patient. Shed loads of targeted traffic won't be generated over night. But if you follow these simple SEO techniques, you'll soon begin to build a readership.