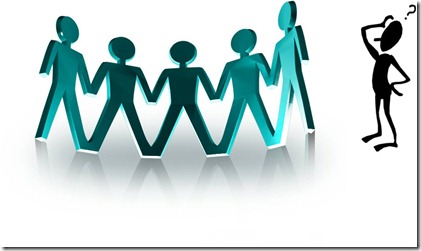 There are millions of Twitter users out there, but how many of them are using it effectively?
How about you? Do you tweet, and if so, how do you tweet?
How do you get from being a solo tweeter, to a tweeter with a constantly growing number of followers?
Twitter = Conversation
That's it really. Twitter is all about starting a conversation. It's not about gathering as many followers as possible in the shortest time. It's not about sending out constant sales messages.
What is it is about, is talking to people and engaging with them.
As a copywriter I use Twitter a lot and have put together a list of the top ten ways you can engage with people and become seen as an interesting person to follow.
1. Tips and facts
Don't just send out a constant stream of 140 character adverts for your business. If you do, people won't follow you.
Give out tips and facts that you think others will find useful. If you're browsing the web and come across an interesting article, tweet about it and include the link.
2. Retweet and acknowledge
If someone you follow says something interesting or tweets a link you like, retweet it and add your own comment.
3. #FF
The Follow Friday hash tag has been around for a while but it's still very useful. If you like someone #FF them. If people you follow have #FF someone, take a look at their profile and if you like what you read, follow them.
4. Respond
Always take the time to respond to tweets. Engaging and starting a conversation can lead to friendships or even a new client! If you can help with advice, give it – be generous with your knowledge.
5. Talk about a subject
If someone sends out a tweet about a subject you're interested in, reply to them. Generate a conversation and encourage others to join in.
6. Introduce yourself
When you get a new follower, introduce yourself to them. You can set automatic responders to new followers but there's no substitute for the human touch.
7. Pick their brains
Twitter is a gold mine of information just waiting to be tapped. If you have a problem ask for their help. You'll be amazed at the response you get.
8. Say thank you
Such a simple thing to do and very effective. If someone retweets you or answers your plea for help, say thank you.
9. Ask a question
This is the best way to stimulate a conversation. Ask for opinions and respond to those who tweet back. After all, what's the point in asking a question if you can't be bothered to continue the conversation?
10. Put people in touch
If you are following someone who you know will be of interest to others, make an introduction. This way you'll add value to your network and show yourself as a considerate tweeter.
Twitter can be such a powerful tool, everyone should be using it. Many people still 'don't get it' but that could be down to their not using it properly.
Tweet about what you're doing, feed your blogs into Twitter, talk about interesting facts, link to fascinating information and start a conversation.
Twitter helps you bring a human touch to your business, so use it.