Does your SEO copywriter know how to write great page titles?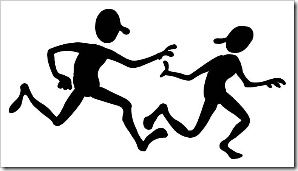 SEO copywriting isn't about keyword density. In fact if that is a  phrase your copywriter refers to run away from them as fast as you can.
Today, you should concentrate on writing content that is natural, relevant and interesting. If you follow those rules, it will automatically contain a good number of keywords, naturally.
It is more important to ensure your keywords appear in your headings and page titles.
How to write great page titles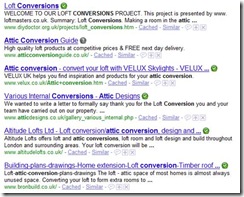 From this screen shot you can see the blue headings for each result. These are the page titles.
As you can see, what you put in your page title is going to have an effect on the positioning of your site within the search engine results.
A mistake often made with websites is that the home page's page title is exactly that 'Home' – what's the use of that? It tells Google nothing about your website and it certainly wouldn't inspire a prospective reader to click on it to find out more.
Readers will use your page title as a reference to the relevancy of your site in relation to what they are searching for.
Here are some tips to help you get the most out of your page titles:
Clear language – By all means use your keywords in your page title but don't stuff it. A clear statement  utilising your key words is ideal.
Keep it short – Google only shows about 65 characters for page titles to don't it longer than that.
Make it relevant – rather than just listing words, make a statement, ask a question, evoke an emotional response or make a promise (just make sure you can keep it once they've clicked through to your site).
Place your keywords wisely – It's best to have your keywords at the start of your page title.
Brand aware – If you can, it's a good idea to get your brand name into your page title.
One last thing to remember – Google ranks pages not websites. What I mean by that is that Google lists each page of your website. Therefore you have an opportunity to rank different pages within your site for different keywords.
Bearing this in mind, make each page title different. Target different keywords on different pages to optimise your chances of being ranked well for a number of different words and phrases.
Copywriting is far more than just on page website copy. An SEO copywriter will be aware of how to write great page titles and META descriptions as well as how to write compelling and relevant copy.