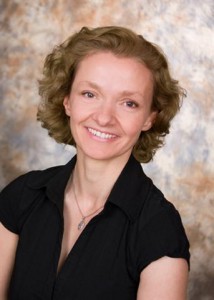 One question I am frequently asked is how I got started in the world of freelance copywriting.
Whether you've worked as a copywriter in an agency or company or whether you are looking to break into the industry from another direction, the thought of going it alone can be very daunting.
Where do you find your clients?
How do you get a steady stream of work?
How do you find leads?
A bit about me
This is how I got started.
Before writing for a living I'd worked in the financial industry and charity world. Writing had always been a bit part of these roles, especially learning how to take on someone else's voice. But it was my time with the charity that lead me to discover a talent for direct mail and persuasive writing.
While my children were small I did a BA(Hons) degree in English Language and English Literature with the Open University. That was the hardest 6 years of my life – trying to juggle studying with small children. But I graduated in 2007 with First Class Honours and it was at that point that I decided to take the plunge.
I wanted to work but, with a young family, I also needed to be around for them – becoming a freelance copywriter was a perfect fit.
How do you start without a budget?
Yes, I was in that boat too.
The one thing I realised (even with my limited knowledge of the internet) was that I had to be online if I was to succeed. All I had was a lap top.  So I invested some time into building my own website – without any HTML knowledge – boy was that fun! Talk about a verticle learning curve (can you have a vertical curve?) but with a bit of perseverance I got there.
Then I began researching every freelance profile and directory site and listed my details anywhere and everywhere. I didn't realise it at the time but this would help my SEO later because of all the backlinks I was creating.
Anyway, to cut a long story short, work began trickling through. And I do mean trickle – this suited me, I didn't need a huge income straightaway. That wasn't why I began this venture. For me, my copywriting business is about helping people – the money is almost secondary. I get a lot out of helping other businesses – especially when I can see how much better their website would perform if it was professionally written (or their brochures, emails, newsletters etc.).
As my business grew I was able to invest in a new website and the rest is history.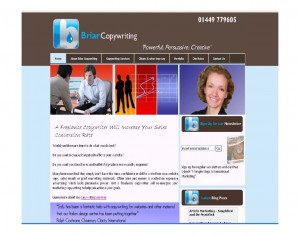 The word of the blog
It wasn't long before I realised that the best way to build content and links was by blogging. My initial tentative steps into blogging was using a wordpress blog. That was fine as far as it went, but after a huge wakeup call courtesy of WordPress, I realised I needed to get my own blog with my own URL – hence this blog.
The effect was amazing. It had only been going for about 6 months when it was picked up by oDesk in their top 100 freelance blogs. The resulting link catapulted my website onto the front page of Google for several of my keywords.
My blogging and article writing had positioned me as an expert in my field. People could instantly see I knew what I was talking about and my business grew rapidly.
10 top tips to get started
So what are my 10 top tips to break into the world of freelance copywriting?
Get online – make your website eye-catching and get your copy right. If your copy doesn't sell you, how will you write powerful copy for your clients?
Start blogging
Submit articles to directories
Build backlinks
Join social networking sites and participate in forums
Start tweeting
Get out and network with local businesses
Get to grips with SEO – it will help you and your clients
Don't be afraid to write for an industry you've no experience of – you'll bring something fresh and new
Grow a thick skin
That's just my story. Today I work with companies all over the world over a vast range of industries. My leads come through this blog and my website plus referrals. I no longer have to go out and find work – it comes to me.
I'm thankful to be able to do something I love, get paid for it, and know that it is helping other businesses (of all sizes) succeed too.
A resource for new writers
Has my story inspired you?
You may also be interested in a guide I recently came across called  Freelance Superstar by Monika Mundell and Gobala Krishnan. It is a complete guide to get started with freelance writing. If you are just starting out it will give you some handy tips on how to set up, find business and cope with the freelance way of life.
Good luck – and if you need any advice just drop me a line.
Sally