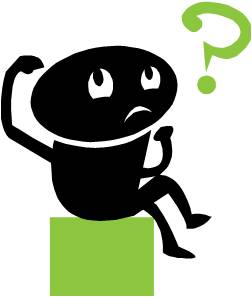 A strange question?
When do you think it begins?
When you start writing?
When you get your assignment?
Would you be surprised to learn that the majority of copywriting is done before a word is written?
Getting the ground work done
If you pick up an assignment, read it through and then start writing – you have missed the point. And not just slightly missed it, you've overshot the runway by a mile and ended up in the river.
The real work of copywriting begins by getting to know the product or service you are selling. Think about:
What is it?
What does it do? – especially for the customer
How does it differ from other similar products/services?
What makes it so desirable?
But that's not all…
Getting to understand the product or service is the first step – then you have to get to know your customers. After all how can you possibly sell something to someone without knowing what they are looking for?
Think about:
Who they are?
What do they want?
What are they looking for in life?
What will make them buy?
Real copywriting is about understanding your product and customer – who, what, why, how – by spending time to find out these factors, you will have a wealth of ideas to draw on for your copy.
Be warned…
Going into a copywriting assignment without this knowledge will probably end in disaster – how can you create a compelling sales message to attract customers without it?
Sally Ormond  – freelance copywriter